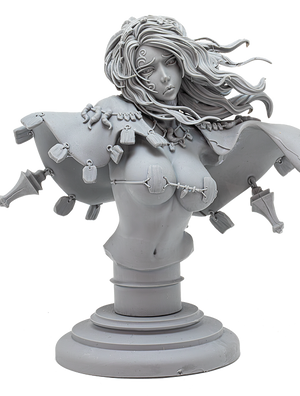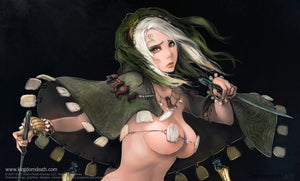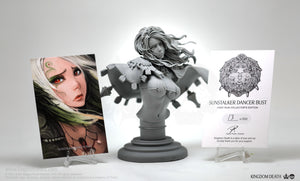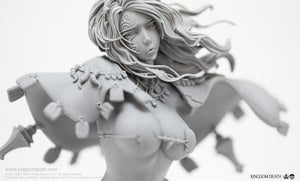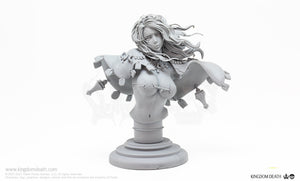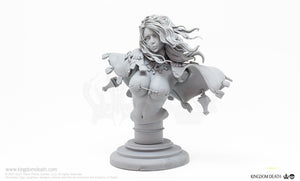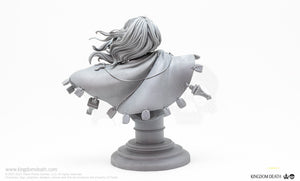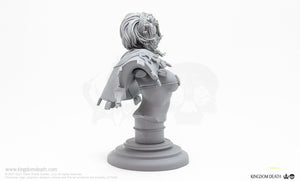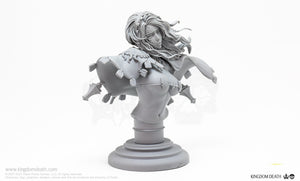 Sunstalker Dancer Bust
LIMIT 1 PER CUSTOMER
Limited Stock Available
Magnifying the dynamic details of the original sculpt and adapting it for the format. Perfect for painting or collecting. The Sunstalker Dancer's glinting costume reflects the lurid light of the sky-monster as a whirling kaleidoscope.
Art: Lokman Lam
Original Sculpture: Jon-Troy Nickel
Bust Adaptation: Kieran McKay
The Sunstalker Bust is packaged in a hand stamped kraft box with printed interior:
1 x Sunstalker Dancer Bust (12 cm to top of head)

1 x Character art card
1x Signed and numbered collectors card




Price does not include VAT or local taxes for regions 

outside of the United States. For international customers, please note that we are not responsible for any import duties, handling/processing fees from parcel carriers, or customs charges. Any such fees incurred to receive your package are not covered by us. Please consult your country's customs policy for more information.