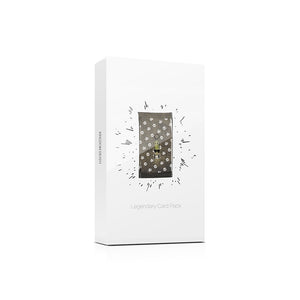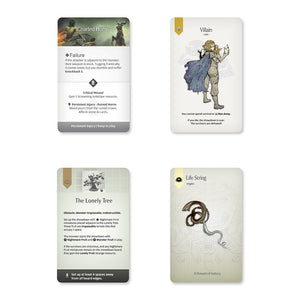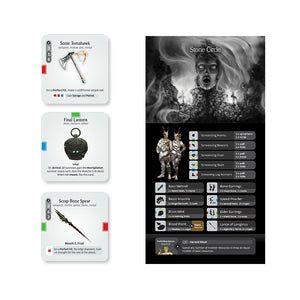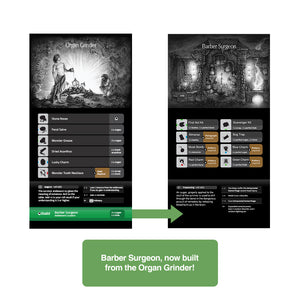 Legendary Card Pack (1.6 Upgrade)
This card pack will upgrade your core game 1.5 to 1.6, and more! Includes content from our first Kickstarter.

Available for our raw material cost + shipping.

This Card pack includes:

Card Typo Fixes for 1.5 Core Game and Expansions

Minor content needed to upgrade a 1.5 Core game to 1.6

Promised content from select single release figures

Promised content from Pinups of Death II collection

A surprise or two!
This card pack will include:

Critical Card Fixes - Resin Ball Shot, DBK Data Card, Tyrant Data Card, Lonely Tree Data Card, Final Lantern, White Lion Cub, Life String. (Please let me know if I am missing anything!)

Honoring Plastic from 2013 - Rules from the White Box releases of the, White Speaker, Beyond the Wall and Allison the Twilight Knight (6 Gear Cards, 2 Stickers) and the Story in the Snow settlement event card.

Update from 1.5 to 1.6 - While we are already printing cards, we figured we might as well sneak a small game update into the mix. Please expect an Antelope Nerf, Villain Role Card, Stage Terrain Card, Lantern keyword added to Lantern Halberd, reworked Sonic Tomahawks and more!

To clear things up, this card pack will not include:

The new rules for the False Messengers or Promos of Death (Paul & Aya), which is still under development for wave 4.

Pinups of Death II collection content. This is similar to the Content included in the Pinups of Death I collection (belt of gender swap).

In addition, if we ever make a new release with newly developed content for Snow the Savior, Twilight Knight, Candy & Cola or Kara Black.

To honor our commitment, once the mentioned content above is complete, these gameplay assets will be available via our store for fans that already have those models. At the cost of shipping to you.