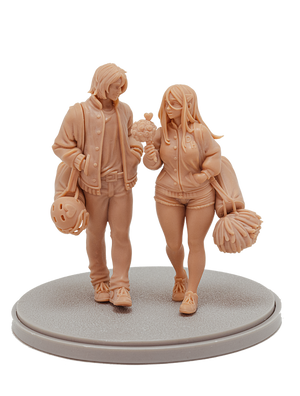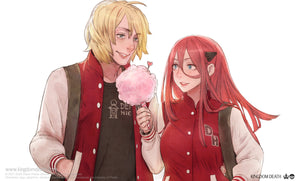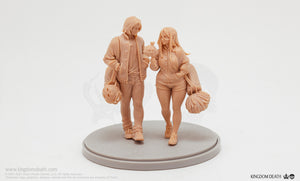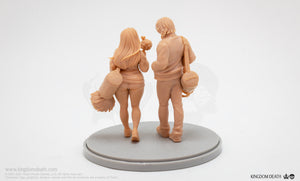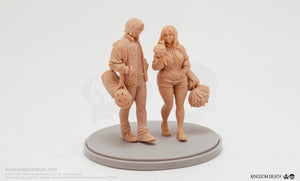 Death High - Intimacy Couple
Welcome to Death High. These lovebirds are total sweets hearts.
Art: Lokman Lam
Sculpture: Team Death
With a subtle sculpture remaster and a production run with our current photoresin and high resolution printers, the Death High Intimacy couple is back to celebrate their partnership for another valentines day!
The Death High Intimacy Couple is packaged in a hand-stamped kraft box and this Encore Edition includes:
Photoresin Death High Intimacy Couple Male and Female figures

1 x Hard plastic Kingdom Death 50mm round insert and base

Large matte art print

Character art card