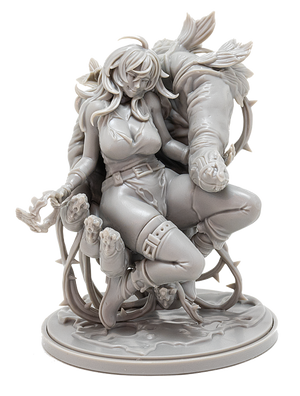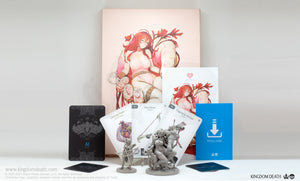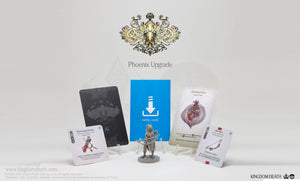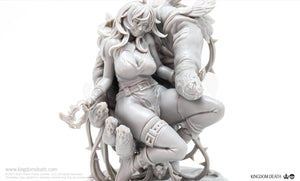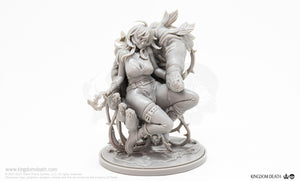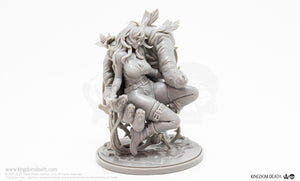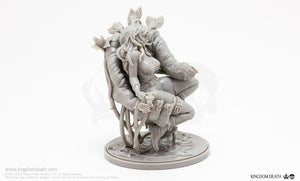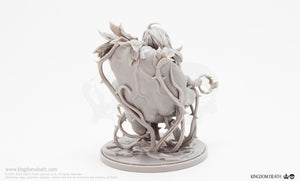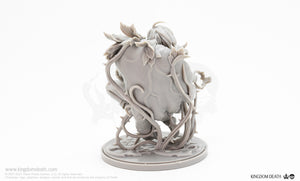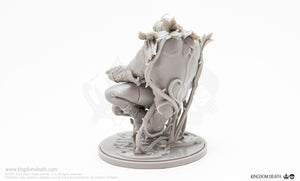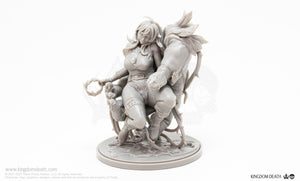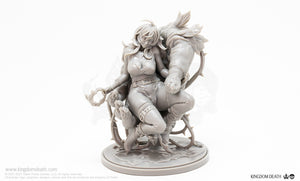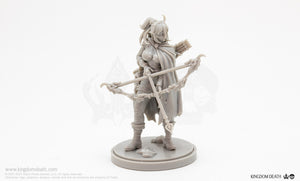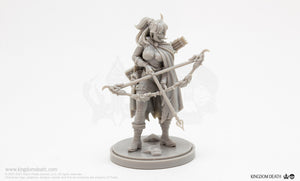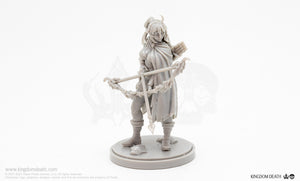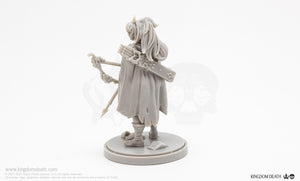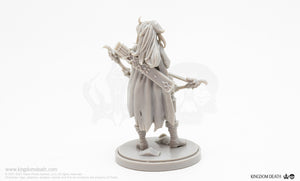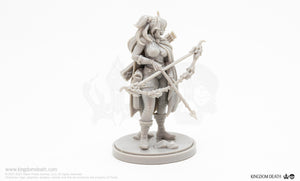 Death Crown Inheritor Aya
Toying with the foreboding crown, she casts her mind back to the events that led her to this moment. Her memory is just a pink haze bringing a vague smile to her face but never taking form. 
Art: Lokman Lam
Sculpture: Team Death
 The Death Crown Inheritor Aya is packaged in a box that includes:
1 x Hard plastic Death Crown Inheritor Aya miniature
1 x Hard plastic Kingdom Death 30mm base and insert

Large matte art print
2 x Heart Bow, Heartstop Arrows pattern gear cards

2 x

Heart Bow, Heartstop Arrows 

patterns cards
1 x Eon Heart Legendary Phoenix AI card
1 x Undying Heart strange resources
1 x Install guide
VAT & INTERNATIONAL TAX
Price does not include VAT or local taxes for regions outside of the United States. For international customers, please note that we are not responsible for any import duties, handling/processing fees from parcel carriers, or customs charges. Any such fees incurred to receive your package are not covered by us. Please consult your country's customs policy for more information.