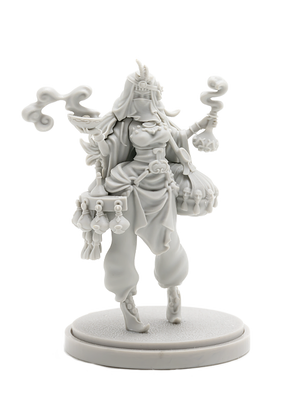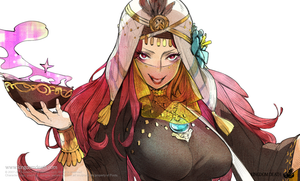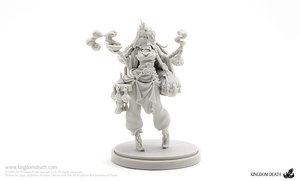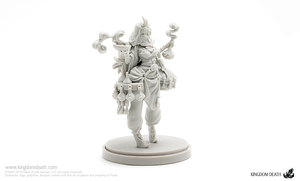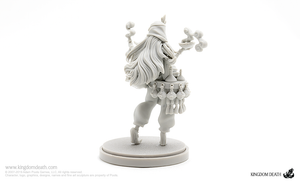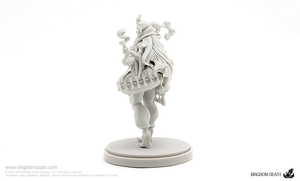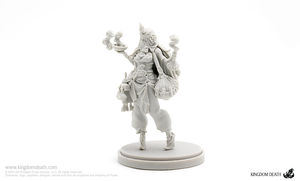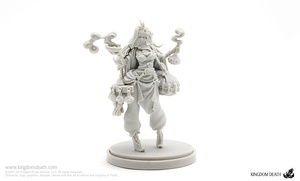 Energy Potion Maker
Collector's Edition: Limit 1 per customer.
Encore Edition: Limit 2 per customer.
The Energy Potion Maker is the result of a collaboration between Adam & Lokman, exploring some well established tropes in fantasy art. Originally intended as a small line of Generic Hero Classes, the results were so compelling and un-generic, each hero's appearance told so many exciting stories that we wanted to integrate them into the KD world but so far nothing concrete has emerged.
Born and raised in the riotous bustle of the Sunset Bazaar the Energy Potion Maker is a cunning operator, accepting treasures and rare objects in trade for her potions. Buyers of her brews use them to surmount impossible challenges with an extra boost of energy, specifically crafted for their task. Potion drinker that survive their trials find themselves profoundly exhausted, never knowing that the Energy Potion Maker slyly skims from their life force at the peak of their labors, amassing drops of fiery spirit into a potion reserved for her final challenge.
Art: Lokman Lam
Sculpture: Team Death
The First Run Collector's Edition is packaged in a hand-stamped kraft box and includes:
1 x Resin Energy Potion Maker

1 x Hard Plastic Kingdom Death 30mm round insert and base

Large Matte Art Print

Character Art Card

Hand Numbered Authenticity Note



Price does not include VAT or local taxes for regions outside of the United States. For international customers, please note that we are not responsible for any import duties, handling/processing fees from parcel carriers, or customs charges. Any such fees incurred to receive your package are not covered by us. Please consult your country's customs policy for more information.