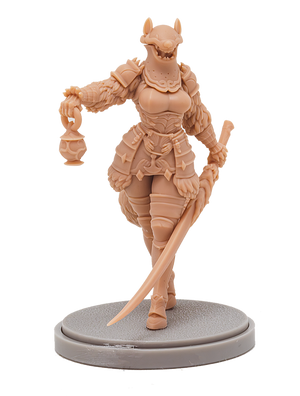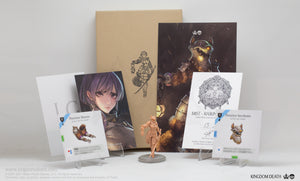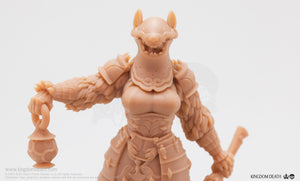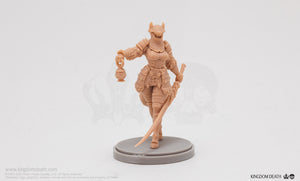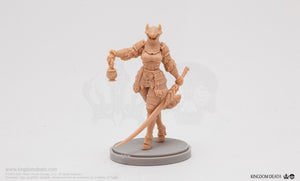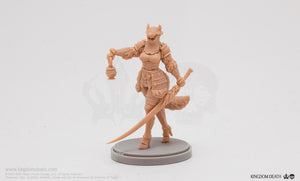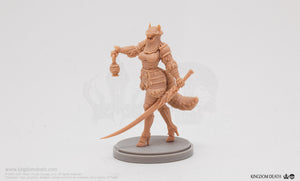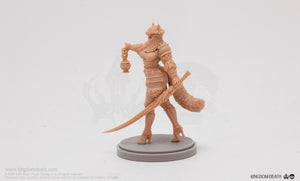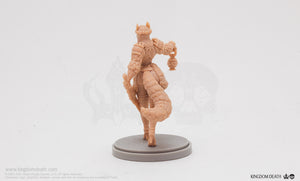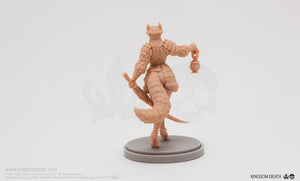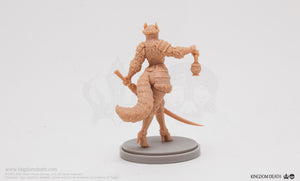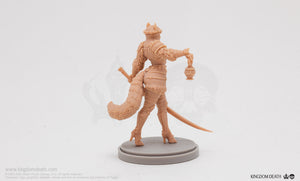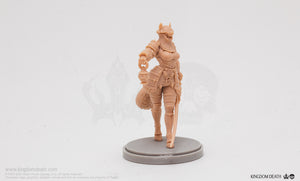 Mist - Raikin Armor
Collector's Edition: Limit 1 per customer
Deathgrey Edition: Limit 2 per customer
Encore Edition: Limit 2 per customer


Mist disappears into the the thin, toxic air that descends as gazes of Raikins generate violent storms near her settlement. Streaking past the massive balls of frizzed fur, she conditions her lungs to fight in the ozone rich atmosphere. Repeated exposure to the highly charged environment has left Mist's hair crackling with energy and embarrassingly unruly. No one knows what strange coiffure has driven her to hide her head.
Art: Lokman Lam
Sculpture: Team Death
Mist - Raikin Armor is packaged in a hand-stamped kraft box, and includes:
1 x Mist - Raikin Armor photoresin miniature

1 x Hard plastic Kingdom Death 30mm round insert and base

2 x Gear cards with beta rules for Kingdom Death: Monster

1 x Glossary card
Large Matte Art Print

Character Art Card

 
First run collector's edition: Signed and numbered authenticity note
Deathgrey edition limited to 250: Deathgrey authenticity note
Price does not include VAT or local taxes for regions outside of the United States. For international customers, please note that we are not responsible for any import duties, handling/processing fees from parcel carriers, or customs charges. Any such fees incurred to receive your package are not covered by us. Please consult your country's customs policy for more information.