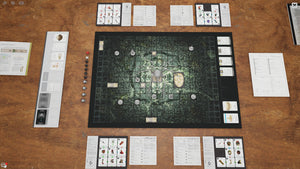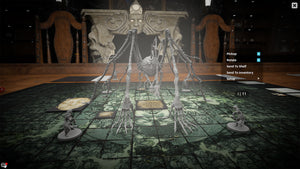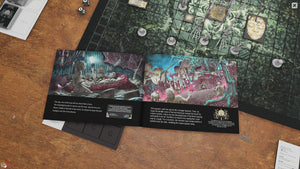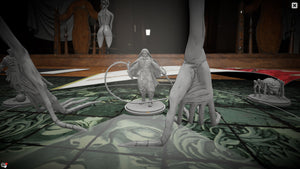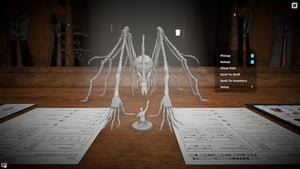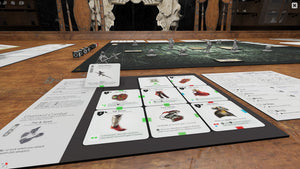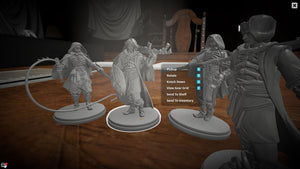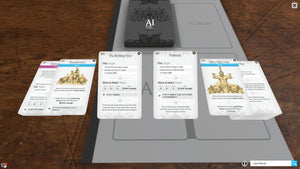 KDS - Spidicules Expansion
THIS IS NOT A PHYSICAL ITEM!

KDS access is required to play. When you checkout with this, you will be required to log into your KDS account. After its purchase it will be delivered to your Dwelling in-game.
The Spidicules creeps into the Dwelling!
Our first ever expansion for the Kingdom Death: Simulator. The Spidicules Expansion has been lovingly recreated and is ready for play in the Dwelling. Each of the included digital models feature hand made topology (no automated low poly creation here!) and textures to simulate that authentic Kingdom Death hard plastic look and feel. Each an efficient mastering in its own right, with dynamic LOD so they look amazing from any zoom level.
The Gorm Expansion rulebook, games cards, AI, HL, Resources, Gear Cards and settlement locations have all been faithfully recreated and are ready to play.

Our Second Expansion in a Less Grumpy Dwelling!
Our second expansion! The Dwelling is overall a little less grumpy and more stable. The Dark Architects are busily fixing bugs and making major useability improvements. We ask for your patience and if you would be so kind as to report anything you find, the team of Dark Architects will busy themselves unto fixing things ASAP. Basically, if things explode, don't worry we will fix it!
KDS is still an early release project and we are working constantly to improve it. We humbly appreciate your support and thank you in advance for your understanding. 
Digital Spidicules Expansion
Vibrating to make itself invisible to the human eye, the Spidicules leaves its forest dwelling and lurks in settlements unnoticed. It kidnaps survivors for its own delight as well as to nourish its ever-growing brood.

Unless survivors can hack off a few legs, the Spidicules' hit-and-run tactics will prolong the showdown and distract them from the army of Spiderlings steadily amassing to feed. Harvest valuable silk and end the showdown quickly, before you are overwhelmed and devoured!
This expansion is designed to be added to Kingdom Death: Simulator. It includes:
1 x Digital Spidicules Miniature


6 x Digital Spiderling Miniatures

4 x Spider Silk Armor Survivors

34 x Digital Gear cards

30 x Digital Spidicules AI cards

20 x Digital Spidicules HL cards

14 x Digital Spidicules Resource cards

7 x Digital Strange Resource cards

9 x Digital Spidicules Hunt Event cards

2 x Digital Terrain cards

7 x Digital Terrain tiles

3 x Digital Disorder cards

2 x Digital Fighting Art cards

2 x Digital Secret Fighting Art card

1 x Digital Armor Set Bonus card

3 x Digital Innovation cards

2 x Digital Settlement Event cards

1 x Digital Settlement Location card

2 x Digital Spidicules card dividers