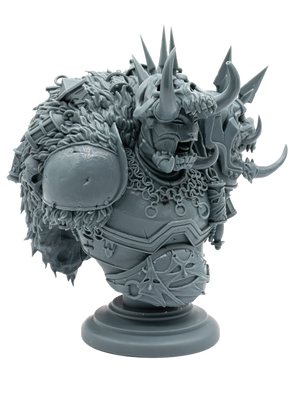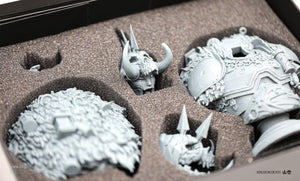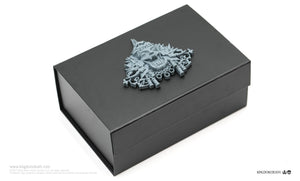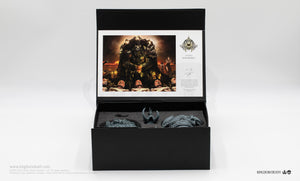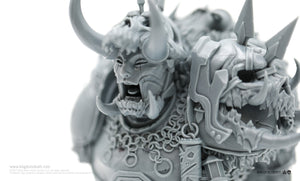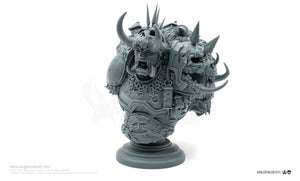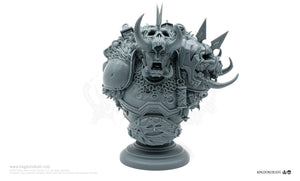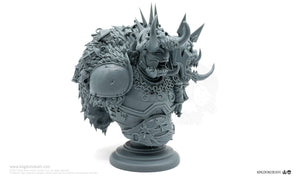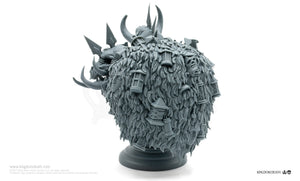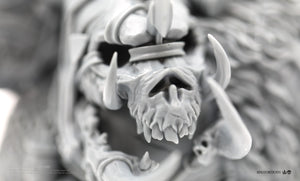 Butcher Bust
Limit 1 per a customer
The iconic Butcher captured mid-roar in a massive bust dripping with detail. Magnifying the dynamic details of the original sculpt and adapting it for the format. Perfect for painting or collecting. 
Sculpture: Team Death

The Butcher Bust is packaged in a custom box emblazoned with a sculpted Butcher crest and packed with care in foam :

1 x Butcher Bust 

1 x Butcher Crest
1x Oversized signed and numbered collector's card

The First Run Edition was limited to 21 units, 10 of which were brought to Gencon 2023 and sold in person. We underestimated the demand and are opening a 2nd Edition run for fan's and collectors. This is the first bust of this size for us, the crest box and packaging all adding additional time & resources for each finalized unit. We decided to limit this release and greatly under estimated how many people wanted one!
We will leave the 2nd Edition print run open for a time and then close it for production. If you are interested please pick it up now. We do not support the resale of our products.
Price does not include VAT or local taxes for regions outside of the United States. For international customers, please note that we are not responsible for any import duties, handling/processing fees from parcel carriers, or customs charges. Any such fees incurred to receive your package are not covered by us. Please consult your country's customs policy for more information.